Tooth-Colored Fillings – Chesterfield, MO
Treat Decay Without Any Metal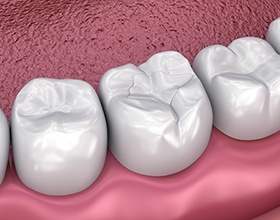 Whether you have an old metal filling or a new cavity, you can benefit from a solution that blends in with your enamel. Tooth-colored fillings are metal-free and look natural. Dr. Jeff Yenzer will create a personalized plan to preserve your tooth using a method that improves both the health and appearance of your smile.
What Are Tooth-Colored Fillings?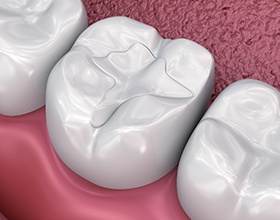 Traditional amalgam fillings are made of a mixture of metals, including mercury. This makes them durable and affordable; however, they can stick out like a sore thumb. Not to mention, there are concerns about long-term mercury exposure and allergic reactions. Tooth-colored fillings resolve the disadvantages of the traditional method.
A composite resin can treat mild-to-moderate decay. It's shaded to match the color of your enamel to look like your tooth structure. Only a trained dental professional will know it is there. You can benefit from a biocompatible solution that looks natural.
The Process of Getting a Tooth-Colored Filling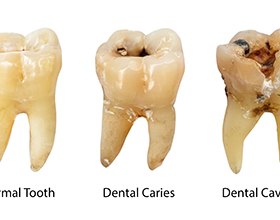 After an initial consultation, you'll be scheduled for your procedure. Dr. Yenzer will remove your old restoration or any new areas of decay. After your tooth is rinsed and dried, a weak acid is applied to it to open the pores in your enamel. This creates a strong bond with your tooth, so wedges aren't cut into it for support, like with traditional feelings. You'll maintain more of your tooth structure while enjoying a less invasive procedure. The acid is rinsed from your tooth before Dr. Yenzer applies the cosmetic resin, which has been previously shaded to the color of your enamel. He will mold it into the desired shape before using a special dental light to harden it in a matter of seconds. He will smooth and polish your tooth to ensure seamless results, so you'll walk out of your appointment looking your best.
The Benefits of Tooth-Colored Fillings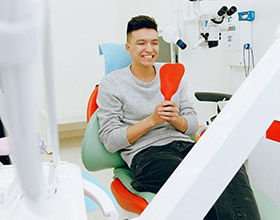 Composite feelings are the go-to solution to fix decayed teeth. They offer many benefits not possible using amalgam, like:
Look Natural: You don't have to worry about your filling sticking out like a sore thumb because it will look like a natural part of your tooth. Since no metals are used, you don't have to worry about your tooth discoloring over time.
Biocompatible: Tooth-colored fillings support your overall wellness because they are metal and mercury free. There's virtually no risk of allergic reaction and there isn't any concern about long-term mercury exposure.
Durable: Although tooth-colored fillings don't contain any metals, they are durable and can last for 5 to 15 years before needing to be replaced. Many factors affect their lifespan, like your oral hygiene habits.
Less Invasive: Since wedges aren't required to support the filling, the procedure is less invasive. Not only will you preserve more of your tooth, but you'll spend less time in the dentist's chair.
Affordable: Tooth-colored fillings are often covered by dental insurance when medically necessary. After paying your annual deductible, your insurance will pay some of the expenses to lower your out-of-pocket cost. A member of our team will work on your behalf of your dental insurance to maximize your coverage.
Request an appointment through our website or call (636) 549-8020 to benefit from composite fillings.