Dentures & Partials – Chesterfield, MO
Custom-Made, Complete, & Beautiful Smiles
If you're missing teeth, you may have grown accustom to hiding your smile in public or for photo opportunities. However, this can affect your confidence and self-esteem, not to mention it makes eating and speaking difficult. At Yenzer Family Dental of Chesterfield, Dr. Jeff Yenzer believes that everyone should be able to enjoy a full and beautiful smile, which is why he offers dentures and partials as a restorative option. Keep reading to learn more about dentures and partials in Chesterfield, MO and whether or not they're right for your smile.
Who's a Good Candidate for Dentures?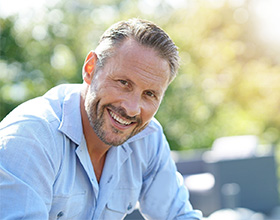 If you've been struggling with missing several or all of your teeth, then you're likely already a good candidate for dentures in Chesterfield. These restorations have been reliable for decades, and modern advancements in technology are only making them more natural-looking and comfortable. That said, you can only know for sure if you're eligible for this treatment after undergoing an initial consultation with our team. Read on to learn what can make you a candidate for dentures as well as other tooth-replacement solutions for renewing your missing pearly whites.
Effects of Missing Teeth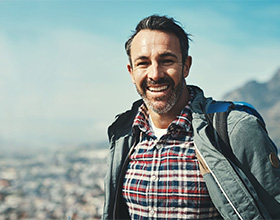 According to the American College of Prosthodontists, the typical reason people have gaps in their smile or lose their teeth is due to issues like decay, gum disease, and accidental trauma. Certain systemic conditions in the body can also increase the risk of tooth loss.
Even if you aren't experiencing discomfort or pain after missing some, most, or all of your teeth, you'll want to replace them sooner rather than later. If not, you can end up struggling with further complications such as trouble talking, difficulty eating, facial sagging, and lower self-confidence. With dentures, you can spend less time worrying about these issues and more on enjoying your renewed smile!
What Qualifies You for Dentures?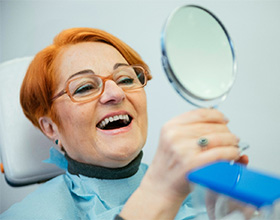 Are you suffering from moderate to extensive tooth loss? Are you experiencing sensitive or decaying teeth? If so, you'll want to consult your dentist about getting dentures. While these restorations are safe and reliable, you'll have to make sure your gums and jawbone are strong and healthy enough to support them. Even after receiving dentures, it'll still be important for you to practice solid oral hygiene and visit your dentist for regular checkups every six months. Dentures are also more cost-effective than other options, so they're ideal for patients who are on a budget.
Alternative Tooth-Replacement Options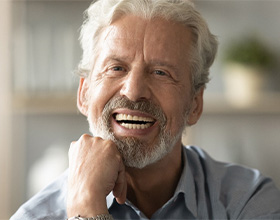 If you aren't eligible for dentures, it doesn't mean you'll be completely out of options. Our team will be more than happy to walk you through alternative tooth-replacement solutions for renewing your pearly whites, including:
Dental bridges – Patients who are missing one or several teeth in a row can easily replace them with dental bridges. This option relies on the nearby healthy teeth on either side of the gap, which typically requires prepping them by removing a tiny portion of the enamel. Afterward, you'll be able to enjoy your results for 10+ years with proper care.
Dental implants – These metal posts will be directly embedded into your jawbone, providing a more stable foundation for your new teeth. Not only can this help preserve your youthful facial shape and jawbone, but your results can also last several decades to a lifetime with minimal dental maintenance.
Learn More About Dental Bridges
Learn More About Dental Implants
Types of Dentures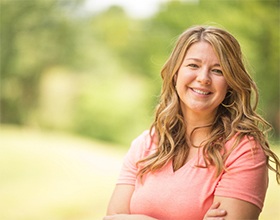 We offer two different types of dentures to accommodate various cases of missing teeth, including:
Full Dentures
For patients missing all or most of their teeth, Dr. Yenzer will recommend a full denture. This is a gum-colored, composite base that is attached to artificial teeth. Our dentures are custom-made to your exact specifications and they are held in place with natural suction. You can also use denture adhesive for slightly more stability. However, our dentures are made to be completely removeable, allowing for easy cleaning and maintenance.
Partial Dentures
If you're missing multiple teeth throughout your mouth, we may recommend a partial denture. This amazing option allows us to replace your missing teeth while keeping the rest of your natural smile intact. This custom-made prosthetic is designed to fill in the gaps in your smile like missing pieces to a puzzle. The result is a beautiful, complete grin. Partial dentures can also come in removeable or fixed options, giving our patients the best solution for their smile.
The Benefits of Dentures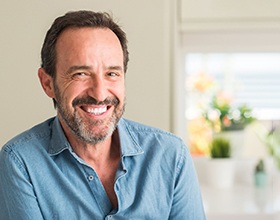 Losing some, most, or all of your pearly whites can make it difficult to enjoy normal oral tasks like eating, talking, and smiling. With dentures, you can enjoy a reliable and natural-looking tooth replacement option that renews your smile and improves your overall well-being. If you've been struggling with missing teeth, here are some of the benefits of dentures in Chesterfield that you can expect to appreciate.
Psychological Benefits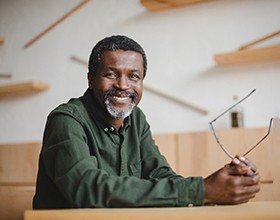 If you have gaps in your smile, it can often feel embarrassing to want to show off your teeth. Not only will you feel more likely to hide your mouth when talking or laughing, but you might feel less inclined to participate in social events. However, by restoring your smile with dentures, you can get the boost in confidence you've been needing to enjoy quality time doing the things you love. These life-changing restorations can also reduce anxiety around your appearance, chewing ability, and speech articulation.
Clearer Enunciation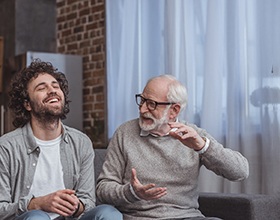 Missing even one of your teeth can impact your speech, making it challenging to pronounce sounds and words. To do this fluently, your lips and tongue typically have to be positioned properly against your teeth. If this becomes difficult or impossible, then your speech can be significantly affected. Fortunately, dentures replace your pearly whites, allowing you to enunciate more clearly again. Though there is a learning curve for talking with dentures, speaking should come naturally after constant practice.
Improves Nutrition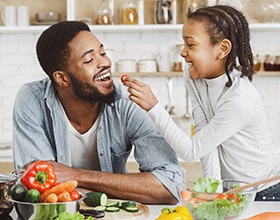 Some nutritious meals are difficult to chew. These may include veggies, fruits, and lean proteins. Without being able to chew effectively, you may experience problems like malnutrition and indigestion. By improving your bite with dentures, you'll be free to expand your food choices for a more nutrient-rich diet. This means your body can receive more of the vitamins and minerals it needs to remain strong and healthy.
Preserves Oral Health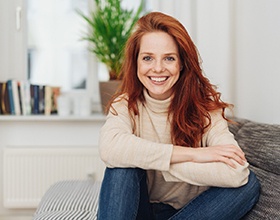 Whenever you lose teeth, the lack of stimulation in the jawbone can cause the other remaining pearly whites to shift out of place to fill the space. If left unchecked, this can lead to further tooth loss, as the bone tissue can begin to weaken and shrink. By getting dentures to close the gap(s), you can help prevent your other teeth from moving out of position. They will also help withstand the pressure from chewing, reducing any wear and tear to your existing natural teeth.
Expands Opportunities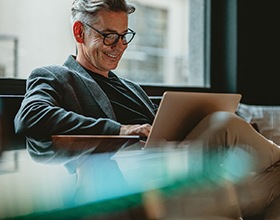 Did you know your smile is one of the first aspects people notice about you? If you're preparing for a job interview, a promotion, or even a first date, having a nice and full set of teeth can up your chances of success. This is where dentures can come into play, as they can renew your complete smile and boost your self-esteem. The more you show off your pearly whites, the more outgoing, competent, and attractive people will find you, improving both your social and professional life!
How Dentures Are Made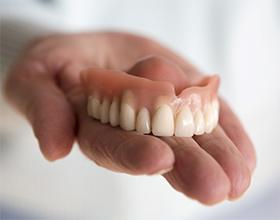 Once you determine that dentures are right for you, you may be wondering what the process looks like. There are multiple steps involved to ensure that your new dentures fit your smile perfectly and complement you. By gaining an understanding of how dentures are made, you can appreciate your replacement teeth even more. No matter which type of denture you are getting, here is what you can generally expect.
What Are Dentures Made Of?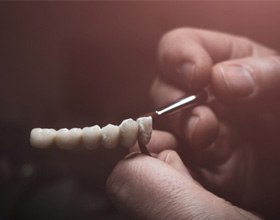 Dentures are made up of two different parts – the base and the replacement teeth. Here is what each of these parts consists of:
Denture Base: This is the foundational structure that supports your new teeth. It can be made from various different materials and is crafted to look like gum tissue. Oftentimes, acrylic is used because it can be easily color-matched to the gums, giving the dentures a more natural appearance.
Replacement Teeth: Replacement teeth are supported by the denture base. They are usually crafted from resin or porcelain because they are durable and have a natural appearance. Because porcelain can be abrasive on adjacent teeth, it is typically only recommended for full dentures.
The Denture Creation Process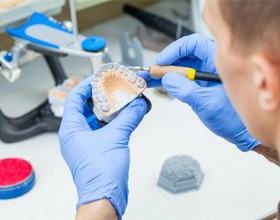 Every set of dentures is custom-made for the patient. This requires a multi-step process to ensure that it fits properly and has a natural-looking appearance. Here is what this generally consists of:
Your dentist will take impressions of your upper and lower gumline and measurements of your jaw. This will be used to create a plaster model that will be a "replica" of your mouth. This way, the model can be used as a tool to ensure that your final denture is the perfect size and shape.
The cast is sent to the dental laboratory where your dentures will be created. They will make a wax model of the gumline.
The replacement teeth are set in place. The lab uses a mechanical device, called an articulator, to attach the teeth with wax. The lab technician will shape and carve the wax to make minor adjustments. The goal is for the wax to look just like your gumline, as it will be used to make your finished dentures.
Once the replacement teeth have been set, the dentures will be sent to the dental office for a fitting. If they look good to you and your dentist, the dentures will be sent back to the dental lab to complete the process.
After the dentures have been returned to the lab, the technician will boil them to remove the wax portions. To do this, the dentures are placed in a holding device called a "flask," and plaster is poured into it to maintain the shape of the dentures. Then, the entire flask is placed in hot water to melt away the wax.
Holes are strategically placed in the teeth so the material can attach to it. A liquid separator is added to the plaster layer to prevent the acrylic from sticking. Then, acrylic is injected into the flask to replace the wax.
The plaster is carefully removed using special lab tools. Once the dentures are revealed, they are placed in an ultrasonic bath to remove any remaining plaster.
Any excessive acrylic is cut from the denture, and it is polished.
The dentures are returned to the dental office. At this point, you will return and try them out. If necessary, adjustments can be made to ensure that your new smile works properly and smoothly.
<Learn More About All-on-4 Dentures>
Adjusting to Your New Dentures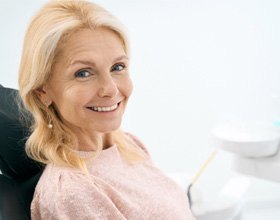 It is normal for patients to feel some soreness when first getting dentures. Initially, some patients struggle with speaking and eating. Fortunately, with a little bit of time and practice, the mouth will adjust to dentures, and they'll feel very similar to natural teeth. You can speed up this adjustment process by starting out with soft foods, exercising your facial muscles, and experimenting with adhesive. If discomfort persists, give us a call so we can help. It's possible that further adjustments need to be made.
Dentures Maintenance & Aftercare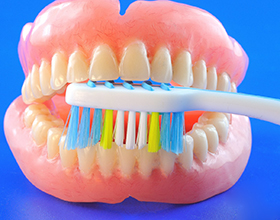 Once you get your dentures, proper maintenance will allow you to get the most out of them. While removable traditional dentures can last an average of seven years, implant and All-on-4 dentures have an impressive lifespan of 35 or more years. By storing them in a safe and appropriate space, cleaning them regularly, and visiting our team at Yenzer Dental every six months for routine checkups and cleanings, they'll be able to continue serving you.
Removable Dentures
Removable traditional dentures come in two main designs: full and partials. Partial dentures don't require the same up-keep as full dentures, as they're designed to be held in place by your existing teeth. This means that they don't need to be stored in water to help keep their shape. Dr. Yenzer will provide you with detailed maintenance instructions specific to the type of restoration you receive.
Remove & Rinse After Eating
Whether you have full or partial dentures, it's important to regularly clean your mouth to prevent bacteria from accumulating and leading to oral health problems like gum disease or additional tooth loss. After a meal or snack, remove your dentures and rinse away any lingering food debris that may be attached to them. This will keep it from building up over time.
Clean Twice a Day
Your dentures should be thoroughly cleaned twice a day using a soft-bristled or special denture cleaning toothbrush and toothpaste. Never use hot water or regular dental hygiene products to clean your prosthetic, as this can warp and damage them.
Safely Store Them
If you have full dentures, be sure to store them in a glass of room temperature water whenever they're not in your mouth. With partial dentures, we'll provide you with a hard protective case to keep them in, so they don't become lost or accidentally damaged.
Take Them Out Before Going to Bed
For full denture-wearers, it's important to take your prosthetics out before you go to sleep to give your gums and facial muscles a rest. If you don't, you may notice the development of oral sores and experience discomfort. Plus, you'll need to remove your dentures anyways to clean them before bed!
Notice Changes in Fit
The average lifespan of traditional dentures is about seven years. If you've had yours for awhile and notice they're beginning to fit differently than they did when you first got them, it may be time to reach out to Dr. Yenzer. Our team can reline or replace them to ensure they keep functioning as they're supposed to.
All-on-4 Dentures
All-on-4 dentures are permanently anchored to the mouth using four dental implants that are surgically placed within the jawbone. Because they aren't removable, you can take care of them exactly as you would your natural teeth—by brushing twice a day, flossing, and rinsing with alcohol-free mouthwash. Don't forget to schedule your routine checkups and cleanings as well, as these visits will make sure your prosthetics and implants remain healthy.
Understanding the Cost of Dentures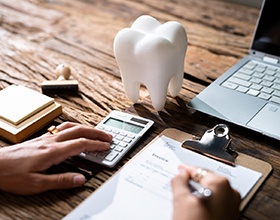 Every smile is unique, which is why the cost of getting dentures in Chesterfield can vary significantly from person to person. Luckily, we can help you understand exactly how much you can expect to pay so there are no surprises. At your consultation, Dr. Yenzer will explain which factors affect the final price and provide you with an accurate cost estimate based on your case. Not only will you have a better understanding of what you'll pay, but what your future smile will look and feel like. To learn more, simply keep reading or schedule an appointment today!
Factors that Affect the Cost of Dentures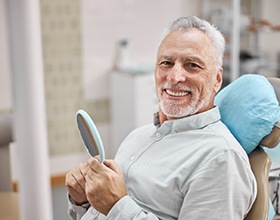 Several factors influence the overall cost of getting dentures in Chesterfield, including:
Any necessary preliminary work (i.e., tooth extractions, gum disease therapy, etc.)
Material that your replacement teeth are made from (usually acrylic or porcelain)
Number of teeth you're missing
Type of acrylic used for the base (the part that's dyed to match the color of the gum tissue)
If you want to save money, you may be tempted to opt for cheaper dentures. However, that's not necessarily the best option. Even though the upfront cost is certainly lower, you may end up paying much more in the long run. The materials and artificial teeth will likely be subpar, meaning they'll break easily and require replacement much sooner than you'd expect. That's why quality should always be of utmost importance when it comes to dental work, regardless of cost!
Are Implant Dentures More Expensive?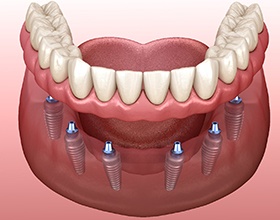 Yes, but there's a good reason for that. The process for getting implant dentures is more complex, requiring oral surgery and the placement of multiple dental implants. As a result, they're far more reliable and offer unmatched stability. Implants also help stimulate the jawbone, providing you with increased biting strength and longevity. What's more, you can enjoy your new smile for several decades without needing a replacement! Since you can expect to reap numerous benefits with this option, many patients find it to be a worthwhile investment that pays itself off in the long run.
Does Dental Insurance Cover Dentures?
Every dental insurance plan is unique. However, most generally do offer some level of coverage for dentures. Many provide up to 50% of coverage, but it can vary from plan to plan. If you have any questions about your dental insurance, you can contact your provider or reach out to a member of our team. We'll be more than happy to review the details of your coverage and help you use it to your greatest advantage.
Other Options for Making Dentures Affordable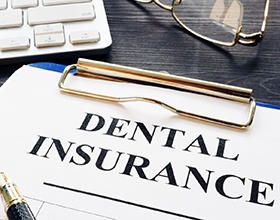 If you don't have dental insurance, that's no problem at all. We offer additional financing options to help make your dental bills much easier to manage. Here's what's available to you:
Smile Advantage Program – With this plan, it's easier than ever to save on dental care. You pay one low annual fee and get access to fully covered preventive services and significant discounts on other treatment options, like dentures. It's the same benefits as a traditional insurance plan but without the deductibles, yearly maximums, and waiting periods.
CareCredit Financing – You can get flexible, low to no interest financing through CareCredit. This option allows you to split up the cost of your entire treatment into smaller, budget-friendly monthly installments.
Are you ready to restore your smile with dentures in Chesterfield? Contact our team today and schedule a consultation. We'll explain your financing options and help you get started on a treatment plan that fits your budget.
Denture FAQs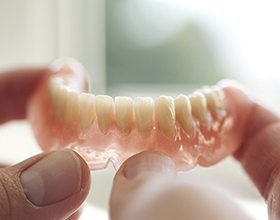 Do you feel like you're ready for new dentures? Or do you still have a few questions about the process? Dr. Yenzer is more than happy to explain anything that you feel you don't understand so that you can feel confident about getting prosthetic teeth. We've compiled a list of frequently asked denture questions below. Don't be afraid to reach out to us if you can't find the information that you're looking for on this page.
How Long Will It Take to Get Dentures After Your Teeth are Pulled?
The average waiting time for dentures after the teeth are removed is usually around six to eight weeks. (It's not exactly the same for everyone since each person's mouth heals at a different rate.) While this might seem like a long time to go without teeth, it's generally better to wait for your mouth to heal before dentures are placed. The shape of your jawbone will change throughout the recovery process; thus, waiting gives us a chance to provide dentures that fit properly, as we can take impressions of your mouth after healing is complete. It should be noted that if you're getting implant dentures, you'll also have to account for the amount of time it takes for the implants to join with the jawbone, which is usually between three to six months.
Can I Sleep with My Dentures?
The general recommendation is that you should take your dentures out before bed. You'll often be told to keep them in your mouth for the first 24 hours, and that includes sleep, but after that point you should be putting your dentures in specialized soaking solution every evening. Wearing prosthetic teeth for too long can cut off the circulation in your gums, causing the soft tissue to become irritated and potentially causing bone loss. Also, the dark, moist space under the dentures is a prime breeding ground for harmful bacteria; as a result, sleeping with dentures could raise your risk for certain diseases, such as pneumonia.
Is It Hard to Talk with Dentures?
It will take a little while to become accustomed to talking with dentures. Your tongue will have to relearn how to accommodate for your new teeth, and as a result you may have a slight lisp for a few weeks. You may also have a tendency to muffle your words. Fortunately, the adjustment process is something you can speed up by practicing talking on a regular basis. Try reading aloud whenever you can, and take the time to repeat words that you tend to struggle with. You can use a small amount of adhesive to improve the stability of your dentures while you're still getting used to talking with them.
Will It Hurt to Get Dentures?
If an extraction is performed before you receive your dentures, then there will probably be some soreness for at least a few days after the procedure, but it will fade over time. Once you receive your actual dentures, your gums might feel irritated at first. It may take a few months for your mouth to fully adapt, so to that end it's best to wear your dentures as much as possible during the day.