Dental Crowns – Chesterfield, MO
Repairing Damaged Teeth for Healthy Smiles
A lot of bad things can happen to the teeth. They can be chipped, cracked, broken, and develop decay! In any of these situations, the result can be dental pain, a higher risk for tooth loss, and a person who feels extremely self-conscious. At Yenzer Family Dental of Chesterfield, we're able to handle all of these problems using one of the most tried and true treatments in all of dentistry: dental crowns!
Using high-quality materials, advanced technology, and an artistic hand, we can supply you with a restoration that will make it look like nothing bad ever happened to your teeth. If you're ready to smile with confidence again, please contact us today to learn more about fixed bridges and dental crowns in Chesterfield, MO.
What is a Dental Crown?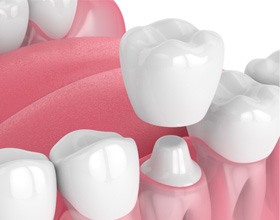 A dental crown is a tooth-shaped "cap" that simply fits over the top of a damaged tooth. Each one is custom-made, and it can be used to restore a tooth's size, strength, and appearance all at the same time. Whether a tooth has been damaged by decay or injury, a dental crown can offer a relatively quick and complete solution. It even fully encapsulates the natural tooth to protect it from further wear and tear in the future.
Crowns can be made of a variety of materials, ranging from all-metal to all-porcelain, and we'll help you choose the one that best suits your needs. The process to get one typically takes at least two visits, at the end of which you'll walk out of our dental office with a fresh, new smile!
The Dental Crown Process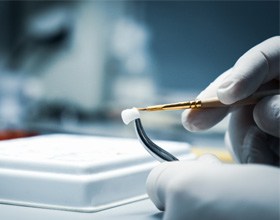 Crowns are placed over the course of two visits to our dental office. During the initial appointment, we prepare your teeth by removing any damaged tissues. We will also need to remove a small amount of surface enamel all the way around the tooth to allow the crown to fit within the natural smile line. Once teeth are prepared, we capture impressions that will be used to craft your custom crown. Then, a temporary restoration is placed to protect your prepared teeth. When we receive your final restoration from the lab, we'll exchange the temporary for this high quality, custom dental restoration.
The Benefits of Getting a Dental Crown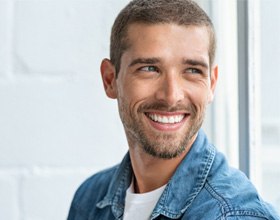 Once your dental crown is in place, you'll be able to continue brushing, flossing, and eating your favorite foods comfortably with the most efficient chewing power possible. Not only do crowns prevent your tooth from breaking down further (and eventually needing full-blown extraction with enough time), you can ensure your smile looks natural along the way thanks to the crown blending in exactly with your neighboring teeth. Crowns are also quite versatile in that they are capable of addressing a wide variety of dental problems at once (restorative and cosmetic), including cracks, chips, and discoloration. With routine maintenance, they can easily last 10 to 15 years and longer!
Understanding the Cost of Dental Crowns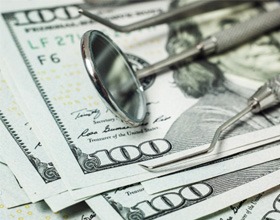 So, you're thinking of trying dental crowns? Doing so is a smart move – the dental caps will beautify and protect your teeth! Perhaps, though, you're worried about their price. That said, the cost of dental crowns varies by patient. You'd thus need to consult Dr. Yenzer for an estimate. Luckily, however, you can trust our team to make care affordable. To that end, we'll walk you through crowns' financial details and our payment options. Please keep reading to learn more, or call our office.
Factors That Affect the Cost of Dental Crowns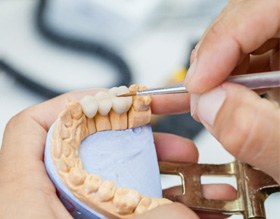 At the initial consultation, Dr. Yenzer will perform an oral exam. This assessment lets him review factors that impact your crown's cost. In particular, he'll look over the following:
Damage Severity – If an affected tooth is highly damaged, you may need prep work before getting a crown. (A dentist might perform a root canal before crown placement.) Should that happen, the overall treatment cost will rise.
Crown Material – Depending on their materials, crowns can range in price. Gold or silver amalgam ones, for example, are cheaper. Porcelain or zirconia crowns, meanwhile, are tooth-colored and thus pricier.
Crown Creation Method – Crowns created traditionally are moderately-priced. However, same-day kinds made with CEREC technology are more expensive.
When considering your options, remember: cheap crowns aren't ideal. Quality is crucial for oral prosthetics, and low-cost choices usually don't work well. As such, pick a crown that looks good, feels good, and lasts many years.
Does Dental Insurance Cover Dental Crowns?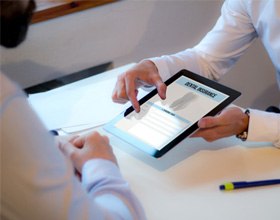 Dental insurance typically does cover dental crowns. The latter prosthetics, after all, qualify as a major dental procedure. Therefore, most policies will meet 50% of a crown's cost – assuming it's medically necessary.
Even so, do note that exceptions to this rule exist. Maybe your dental plan doesn't cover dental crowns or does so with unique guidelines. You should thus confirm your dental benefits before treatment. If you'd like, our team can even help you with that process.
Other Options for Making Dental Crowns Affordable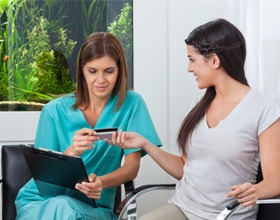 Of course, insurance isn't the only way to make crowns affordable. You can always opt for a dental practice's helpful, patient-oriented payment options.
Look at our own office, for example. We offer flexible financing through CareCredit, a third-party financier. That way, a patient can pay for dental crowns with monthly, low-interest installments. You'd then be able to cover their cost gradually instead of all at once.
In the end, Dr. Yetzer and our team would love to give you budget-friendly dental crowns. So, learn more about crown financing by booking a visit with us soon!
Dental Crowns FAQs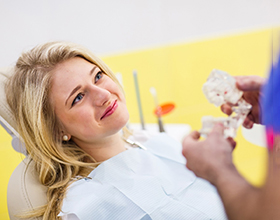 Given what you've read, you may think dental crowns from Chesterfield could work for you. Still, you likely have things you want to know about the procedure first. After all, confirming that treatment would be effective, affordable, etc., is essential. Fortunately, we at Yenzer Family Dental have listed some frequently asked questions regarding crowns below. Please read them over to learn what to expect from dental crown treatment.
If our answers don't cover the facts you want, feel free to contact our office. Whether in-office or over the phone, we'd be happy to provide more details.
Does it Hurt to Get a Dental Crown?
In general, it doesn't hurt to get a dental crown. Your treating dentist will ensure the placement goes smoothly and comfortably.
You see, the treatment process starts by numbing the affected tooth. That way, it ensures your pearly white won't feel anything during the procedure. If necessary, though, a dentist can also sedate you for good measure.
To be honest, you're more likely to feel discomfort post-treatment. Once a crown is fully placed, your tooth will be sensitive for a few days. That said, you can take over-the-counter pain relievers until this effect fades.
Are Dental Crowns Safe?
So long as an experienced dentist places it, a dental crown is safe.
For one thing, our office's crowns are all-ceramic or zirconium. As such, they don't have any mercury that could prove toxic. Furthermore, ceramic porcelain and zirconia are toxin-free. True, the former material can cause an adverse reaction in some patients, but this is extremely unlikely.
All this being said, you should still keep an eye out for problems. Call your dentist immediately if you experience gum irritation, redness, or swelling near your crown. Such signs could indicate an allergic reaction.
How Long Do Dental Crowns Last?
In terms of averages, our dental crowns usually last roughly 15 years. That said, this number can vary depending on the crown's material.
Rather than the material, though, a crown's longevity depends more on other things. These factors include:
Your Diet
Your Oral Hygiene
Whether You Have Bad Oral Habits (smoking, nail-biting, teeth-grinding, etc.)
Are Dental Crowns Covered by Insurance?
Dental insurance usually does cover dental crowns. It doesn't always, though, and not often in full, either.
While dental plans differ, most consider crowns a major procedure. As such, they'll cover 50% of the treatment's cost after you pay your deductible. Still, this coverage only applies when the crown is judged medically necessary — when it repairs a damaged or decayed tooth. Purely cosmetic ones likely wouldn't qualify for insurance.
Thankfully, dental crowns can be affordable even without insurance. In particular, you can count on Yenzer Family Dental to work with you on treatment costs. We'll do whatever we can to make your dental crowns in Chesterfield affordable.