Emergency Dentist — Chesterfield, MO
Relieve Pain & Renew Your Smile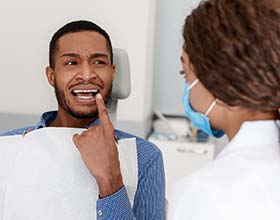 Having an emergency dentist on call is like having a good plumber: most of the time, you hopefully don't need them, but when you do, you want them fast! If you or a loved one injure your teeth in an accident or develop severe dental pain in Chesterfield, you now have an easy way to get the immediate care that you need: call Yenzer Family Dental of Chesterfield for urgent emergency dentistry in Chesterfield, MO.
Dr. Jeff Yenzer and our team will be there for you right when you need us the most. When you call in with an emergency, we'll be ready to offer advice, give first-aid tips, and even provide same-day care if needed. We'll even come in on the weekends if your situation is particularly urgent. In short, if you have dental pain and want it to go away now, Yenzer Family Dental of Chesterfield should always be your first call.
Why Choose Yenzer Family Dental of Chesterfield for Emergency Dental Care?
Same-Day Appointments Available
Evening/Weekend Office Hours
Highly Experienced Dentist in a Modern Office
How We Treat Dental Emergencies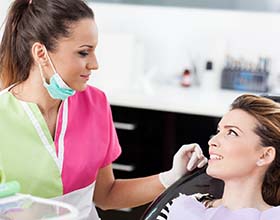 Call our office: When you call our practice, a team member will take note of your symptoms and do their best to provide first-aid tips over the phone as well as schedule you for an emergency appointment. We work hard to get you seen the same day, especially if you are experiencing dental pain or significantly damaged teeth.
Emergency exam: As soon as you arrive, we'll get you checked in and take you to one of our operatories so Dr. Yenzer can perform a dedicated exam. This process may involve taking digital X-rays in order to pinpoint the exact location and cause of your symptoms.
Reviewing our findings: Dr. Yenzer will break down his findings with you directly, then provide recommendations for a treatment that will best address your concerns. He'll also work diligently to get you out of discomfort before you leave the office. As part of his recommendation, we'll go over the estimated costs and length of your care, which could require follow-ups depending on your emergency.
Getting you the care you need: Whether you need a dental filling, crown, root canal therapy, tooth extraction, or another service, we'll work as quickly as possible to get your oral health back on track.
The Most Common Dental Emergencies
Even if you are unsure whether or not your situation is an emergency, go ahead and give us a call, and we'll let you know what to do next. Often, we're able to help people resolve their issue over the phone. If we can't, then we'll make arrangements to see you as soon as possible. In the meantime, consider the tips below to manage your emergency before you arrive.
How to Prevent Dental Emergencies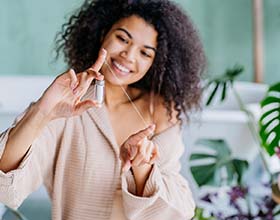 Wear a mouthguard when playing sports (contact or not!)
Don't chew on ice or other extremely hard items
Don't use your teeth to open bottles or packages
Brush and floss consistently to keep your teeth strong and infection-free
Come see us for regular checkups and cleanings so we can stop little problems from becoming emergencies later
Dental Emergency FAQs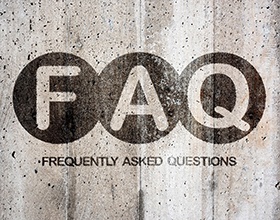 If you're like many Americans, you probably never expected a dental emergency to happen to you. If you've found yourself in this situation, it's normal to have several concerns and thoughts racing through your head, but there isn't any reason to worry. Your emergency dentist in Chesterfield is here for you. Dr. Yenzer will stop your pain and save your smile. To help calm your nerves, here are the answers to a few of the most common questions our patients ask us about dental emergencies.
Will my toothache go away on its own?
Nothing is worse than a persistent toothache. Although you might believe the occasional toothache is normal, it's never a good sign. Typically, it means you have an untreated dental issue in your mouth, like a fracture, cavity, or gum disease. Without the right treatment, the problem will continue to worsen, so your toothache won't dissipate on its own. You need to see an emergency dentist to find the source of your discomfort for the right intervention. You can take an over-the-counter pain reliever to manage your toothache until you see your dentist.
Should I go to the hospital or emergency room first?
Typically, when an emergency strikes, you would head to the closest hospital; however, most aren't equipped for oral health issues. In many situations, it's best to contact a dentist for a dental emergency in Chesterfield, but there are some exceptions. If you suspect a jaw fracture or dislocation, you'll want to go to the hospital first. This is also the case if you have serious lacerations, an abscess or swelling that affects breathing, or a medical issue, like head trauma. We'll be here for you after you've gotten the care you need. If you're unsure whether you should go to the hospital or dentist, don't hesitate to contact our office. We'll learn more about your situation to point you in the right direction.
How should I sleep with a toothache?
It can be almost impossible to get any rest while waiting for your dentist to open the following morning. If you're struggling to sleep because of a toothache, you can try a few things to help you doze off, such as sleeping with your head elevated. This will prevent the blood from pooling in your head, which can cause the throbbing in your mouth to worsen. You can also take an OTC pain reliever and apply a cold compress to the outside of your mouth to reduce your discomfort. Dr. Yenzer also recommends avoiding any acidic, cold, or hot foods before going to bed to prevent aggravating the tooth.
Will a chipped tooth heal?
Your enamel is the hardest substance in your body, but it isn't indestructible. Unfortunately, it cannot regenerate, so it will not grow back if you chip a tooth. Even if it appears to be minor, you still need to see an emergency dentist because your tooth will be vulnerable to additional damage. They'll repair your tooth and restore its function and appearance.