Trusted Chesterfield, MO Dentist
Get to Know Dr. Jeff Yenzer
As a dental patient, you deserve not only high-quality dental services, but kindness and respect from your dentist and their team. At Dr. Jeff Yenzer's dental office, that's a core tenet that every person who walks through his dental office doors can expect. We hope you take a moment to get to know him through his detailed bio below, which is sure to give you confidence in his expertise as well as his values as a dedicated dental professional in Chesterfield!
Why Did You Decide to Become a Dentist?
Dr. Yenzer was born and raised in St. Louis, MO and couldn't be happier to serve the people of his home state outstanding dental services. He has always believed in helping others and treating them they way he would want to be treated. Working to provide personalized care to those in need is one of his biggest passions, and dentistry was a perfect way for him to accomplish precisely that. When you want a dentist that not only ensures high quality care, but promises virtually no pain and creates an enthusiastic dental office environment, Yenzer Family Dental of Chesterfield is the place to be!
Where Did You Study Dentistry?
Prior to moving onto the University of Missouri in Kansas City to earn his dental degree, Dr. Yenzer attended Clemson University on a four-year soccer scholarship. After graduating from dental school with honors in 2002, he went on to expand his training in many facets of dentistry. This included training in endodontics, cosmetic dentistry, and dental implants. Over the next ten years, he would work in a group dental office in Chesterfield before eventually deciding to open his own dental office, Yenzer Family Dental of Chesterfield, in June of 2014.
What's Your Life Like Outside the Dental Office?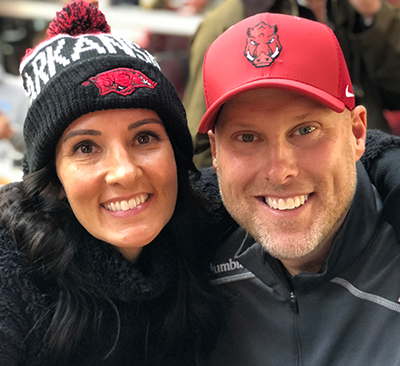 Dr. Yenzer is so dedicated to helping others through dentistry, you'll often find him providing his expertise to those outside the dental office. For example, he works with the Good Sheperd Family services on top of his regular work hours in order to help children enjoy happier and healthier smiles!
Today, Dr. Yenzer is married to his lovely wife Dana and they raise three children named Caroline, Max and Henry. In his spare time, he likes to go running, participate in triathlons, play golf, and be with his family. One of his favorite things to do is coach soccer with the St. Louis Scott Gallagher soccer club, which he has been doing for over a decade so far!