Dental Insurance – Chesterfield, MO
Maximize Your Annual Dental Benefits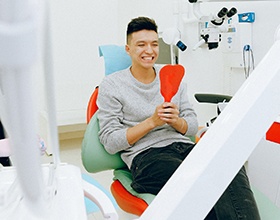 Brushing and flossing are crucial to a healthy smile at home, but did you know they aren't enough to reach optimal oral health? The American Dental Association recommends you have a cleaning and checkup at least twice a year. Nowadays, it's easier than ever to get the care you need because you have dental insurance. By visiting a location that accepts your coverage, like an Aetna dentist in Chesterfield, you'll enjoy the comprehensive services you need without breaking the bank.
How Dental Insurance Works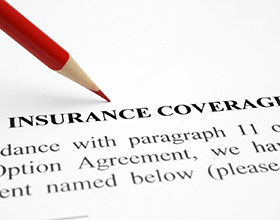 Let's face it, dental insurance can be a confusing topic, which is one reason less than 3% of people meet their annual limits. We don't want to see anything stand in your way of a healthy smile which is why we take the time to explain how your policy is used to pay for your treatments and address any concerns about your plan.
By paying your monthly premium, you'll have access to 100% preventive benefits, which allows you to get the cleanings and checkups you need for only a small copayment. If your dentist finds an issue, it can be treated quickly because you're given an annual allowance to help offset the costs of services after reaching your deductible. Every policy differs, but most plans include 50% to 80% coverage.
What is the Difference Between Dental & Medical Insurance?
Believe it or not, your medical and dental insurance plans have pretty significant differences. Your dental insurance has yearly limits and maximums. In addition, your policy will expire at the end of the year. If you don't use all your benefits, you won't be reimbursed for anything you don't use, and nothing will carry over for accumulation.
In-Network VS. Out-of-Network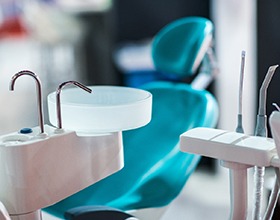 Your insurance company will recommend you choose a dental office that's in their network, such as a Delta Dental dentist in Chesterfield. You can still visit any dentist who accepts your plan; however, there are a few differences between an in-network and out-of-network practice.
In-Network Coverage
Your insurance carrier prefers a dentist who is in their network because they have pre-negotiated rates to lower the amount you pay out-of-pocket. Our office is proud to be in-network with many leading dental insurance companies, including:
Out-of-Network
You can still use your coverage to visit a dentist who isn't in your network. You'll need to pay the difference between your insurance's allowable limits and the dental office's fees. We are happy to accept patients who are out-of-network. We'll file the necessary claim forms to maximize your benefits, so you have one less thing to worry about.
Schedule Your Appointment
If it's time for your next cleaning and checkup, or you have an untreated dental issue, your Guardian dentist in Chesterfield can help. We'll work on your behalf with your insurance carrier to lower the amount you need to pay for the services your smile depends on. Contact our office today to schedule an appointment.