Porcelain Veneers – Chesterfield, MO
Transform Dental Flaws into a Beautiful Smile
Do your teeth have stains, discolorations, chips, cracks, or gaps? Do you constantly feel self-conscious about people seeing your smile, including close friends and family? Would your life be so much better if you weren't so worried about the appearance of your pearly whites? If you answered "yes" to any of these questions, then porcelain veneers from Yenzer Family Dental of Chesterfield may be exactly what you need. In just two quick appointments, porcelain veneers in our Chesterfield, MO dental office can transform dental flaws into a beautiful smile!
What Are Porcelain Veneers?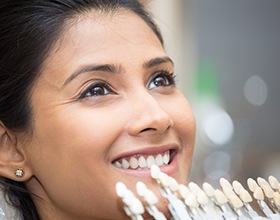 Porcelain veneers are extremely thin ceramic coverings that are bonded to the front of the teeth to dramatically change their appearance. With them, we can eliminate a wide variety of different cosmetic issues at the same time! You can get one to enhance a single tooth or a complete set to achieve a smile makeover—it's entirely up to you. Each veneer is custom-made and colored to meet your exact specifications. We usually use porcelain veneers to improve teeth that are:
Chipped, cracked, or visibly damaged.
Stained or severely discolored.
Slightly crooked or gapped.
Small, misshapen, or worn-down.
What's the Process for Getting Porcelain Veneers?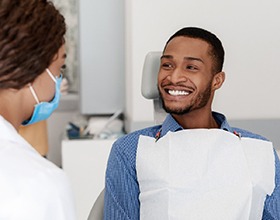 If you're ready to get the smile of your dreams, then your first step is to come visit Dr. Jeff Yenzer. He'll talk with you about what you would like to change about your smile and help you determine if porcelain veneers are the best way for you to achieve your goals.
If they are, the entire process to get them usually takes only two easy appointments. At your initial visit, he'll slightly reshape your teeth so the veneers will lay flat against them. Then, he'll take an impression of the area and send it off to a dental laboratory, where it'll be used to design and fabricate your veneers. You'll wear a temporary set while this is being done. Once they are ready, you'll return to our dental office where Dr. Yenzer will remove your temporaries and place your permanent veneers. He'll check the fit once more and make sure your bite is properly aligned, and after that, your new smile is ready for the world!
What Are the Benefits of Porcelain Veneers?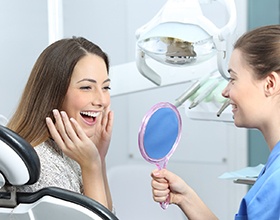 Thanks to modern dental techniques and technology, you can choose from an array of cosmetic dentistry services to get the smile you've always wanted. However, porcelain veneers offer several unique benefits, like:
Correct many different issues at once: Instead of addressing numerous dental issues with several different treatments, porcelain veneers can erase a variety of problems at once.
Red carpet-ready results: Porcelain veneers provide lifelike, beautiful results, which is why they're a popular choice among celebrities like Morgan Freeman and Miley Cyrus.
Long-lasting and easy to care for: Caring for veneers is as easy as practicing great oral hygiene and breaking bad chewing habits, which can help them last for many years to come.
If there's something you don't like about your smile, porcelain veneers can help you finally do something about it! To learn more about this fantastic treatment and what it could do for you, please contact us today.
Understanding the Cost of Veneers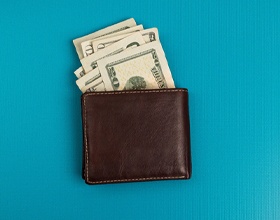 Veneers are an excellent option if you're looking for a dramatic smile makeover, but they aren't right for everyone. Before you can determine whether or not they are the best cosmetic solution for you, it's crucial that you understand their cost. By choosing a skilled dentist and investing in high-quality veneers, you can achieve your dream smile. However, they aren't your only option. Continue reading so you can make an informed decision about the future of your smile.
Cost VS Cosmetic Dentistry: What's Right for Me?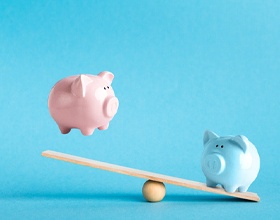 For many patients, veneers seem like the perfect choice, but it doesn't hurt to look at other cosmetic treatments that are available. They all have different price points and help patients achieve a variety of goals. Here are some of the more common options out there:
Invisalign – If you're dealing with misalignment, Invisalign is likely the best way for you to work towards a more uniform smile. This type of treatment costs several thousands of dollars, but it is highly effective for straightening teeth. However, Invisalign isn't able to help when it comes to reshaping or recoloring the teeth.
Teeth Whitening –Professional teeth whitening is a quick solution for surface discoloration, and it's much more affordable than many other cosmetic options. Just remember that teeth whitening won't address any cosmetic flaws other than staining. Results can last anywhere from a couple months to several years depending on how well you care for them.
Direct Bonding – This is a minimally invasive procedure that can be completed in just a single appointment. It is one of the most affordable cosmetic options out there and are great for correcting minor flaws, like chips and small stains. Bonding can last anywhere from 3 to 10 years or even longer with proper maintenance.
Veneers – Veneers definitely aren't the cheapest cosmetic service, but they are the easiest way to change multiple aspects of your smile at the same time. This includes the shape, color, and minor crookedness. The whole process can be completed in as little as two appointments and lasts up to 15 years or even longer when cared for properly.
How to Make Veneers Affordable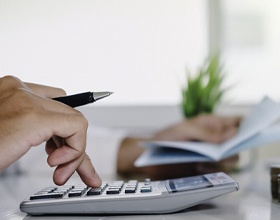 Veneers aren't usually covered by dental insurance since they're considered an elective treatment, but this doesn't leave you completely out of luck. We work with CareCredit – a third-party financing company that can make paying for your treatment easier by splitting your bill into manageable monthly installments with little-to-no interest.
To learn exactly when you can expect to pay for your veneers, schedule a consultation with us. This way, we can create a plan best suited to help you achieve your dream smile!
Veneer FAQs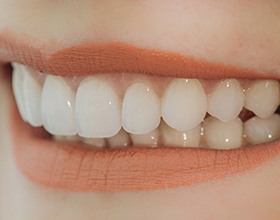 If you're looking to enhance the appearance of your smile, veneers are an excellent option. However, they are quite an investment, so it pays to be well-informed. Here are the answers to some of the most common questions we are asked about veneers in Chesterfield. If you don't see the information that you're looking for below, don't worry! Give us a call and we'd be happy to answer your questions and get you started with an initial consultation where you can learn more.
Are Veneers Permanent?
Veneers aren't technically permanent because they will eventually need to be replaced. However, they are considered to be permanent. This is because a small amount of protective enamel needs to be removed from the teeth in order for veneers to fit properly. Since removed enamel doesn't grow back, teeth that have prepared in this way will always need to be covered with either veneers or crowns.
Will I Still Be Able to Drink Coffee with Veneers?
Veneers that are made of porcelain are stain-resistant, as porcelain is a nonporous material. This means that the particles in dark-colored foods and beverages have a harder time slipping beneath the surface. Ultimately, you should be able to drink coffee without worrying too much about staining your veneers. Just remember that veneers aren't stain-proof, so excessive consumption of coffee and other pigmented foods and drinks can still have a negative impact over time. Moderation is key.
Can Veneers Be Used for Bite Corrections?
Veneers are unable to chance the position of the teeth or jaw, so their ability to correct crooked teeth varies depending on the severity of the problem. If you have a mild open bite, veneers can make the teeth look longer and wider so that they appear to line up correctly. Veneers can also be used to hide small gaps between the teeth. Ultimately, veneers will only be recommended for bite issues that aren't causing significant oral health issues and only effect your appearance.
How Many Veneers Will I Need?
The goal of dental veneers is for all of your visible teeth to match, so you'll receive the appropriate number to do this. Some people opt for one veneer to cover a single pesky tooth while others will get anywhere from 6 to 12 for a more dramatic smile makeover. During your initial consultation, we'll determine what the right number is for you to achieve the goals you have for your smile.