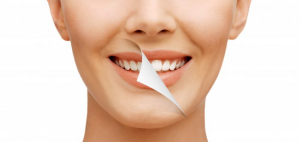 These days, you don't have to flip through many television channels or magazine pages to encounter someone with a picture-perfect, dazzling-white smile. Thanks to cosmetic dental treatments like teeth whitening, more people than ever before are unlocking whiter, brighter grins and all of the accompanying benefits. But how have teeth whitening treatments advanced to become so capable and so accessible? Here's a closer look at the history of teeth whitening and how it's evolved over the years to become one of the most sought-after cosmetic treatments of our time!
Early Teeth Whitening Treatments
Believe it or not, teeth whitening's earliest roots can be traced back to around 3,000 B.C.; however, people back then didn't brush, floss, or care for their smiles anywhere close to how we do today, and the whitening methods they used were no exception. White teeth were also often viewed as a sign of wealth and nobility, which also usually limited access to some of these "treatments."
Whitening pastes using mixtures of ground pumice stone and wine vinegar were often utilized by ancient Egyptians, while the ancient Romans whitened their teeth using the ammonia found in urine—needless to say, the results must've outweighed any apparent disgust! During the 17th century, barbers were responsible for dental care and would regularly file down teeth and apply an acid made to whiten them—which often ended up causing enamel erosion that led to decay.
Modern Teeth Whitening Treatments
It took until the 19th century for teeth whitening to see major and promising developments; while looking for ways to counter gum disease, dentists discovered that hydrogen peroxide could be used to whiten teeth. Soon after, it was learned that exposure to heating lamps could accelerate the whitening process. And then, it was discovered that letting the teeth soak in peroxide for an extended period of time often yielded the best, whitest results.
All of these breakthroughs eventually led to the whitening procedures that we recognize today; gels made from opalescence carbamide peroxide were created and could be applied via dental trays, and the dental market exploded with all sorts of whitening products available for use today.
Teeth whitening isn't magic by any means—however, the scientific progress that has brought it to such an impressive pinnacle certainly seems magic at times! If you're dissatisfied with the shade of your smile, you can rest assured knowing that generations of dentists and patients alike have put forth a great deal of effort to provide you with various answers!
About the Author
Dr. Jeff Yenzer received his DDS from the University of Missouri – Kansas City School of Dentistry and has proudly served patients and families in the Chesterfield, MO community for several years. His practice is excited to offer a wide range of preventive, restorative, and cosmetic treatment options including teeth whitening to assist patients who are dissatisfied with the shade of their smile. If you have any questions about the blog, teeth whitening, or any other treatments, don't hesitate to contact the practice to request additional information. Telephone: (636) 778-3019.