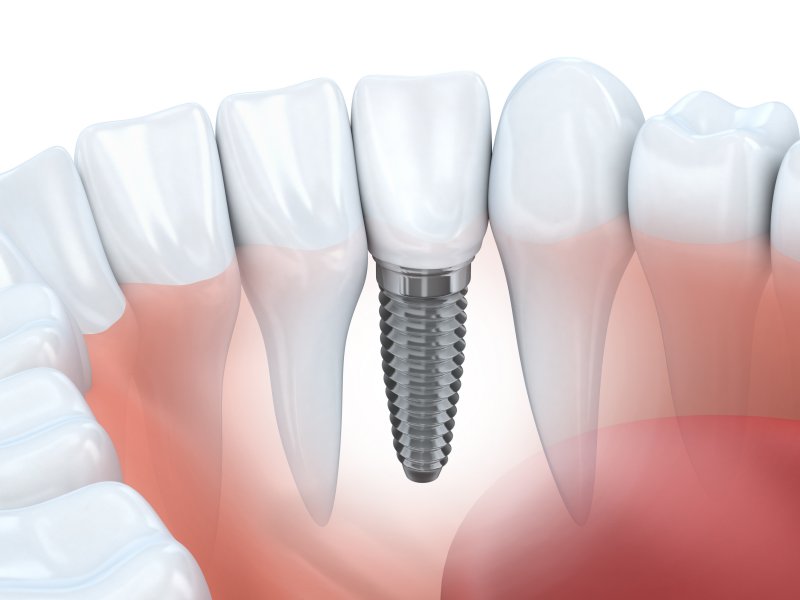 When you have a tooth extracted, you probably won't want to live with the inconvenience of an incomplete smile for too long. As such, one of the biggest questions on your mind will probably be, "How long do I need to wait to get dental implants after tooth extraction?" Your dentist in Chesterfield will provide a specific answer based on your circumstances, but in the meantime, the following post can give you an idea of what you can normally expect.
Can Dental Implants Be Placed on the Same Day as an Extraction?
Believe it or not, in some cases the answer is yes! You may be able to have dental implants placed immediately after extraction as long as your mouth is healthy and your jaw has enough bone density to support the posts. This is normally done if the tooth being replaced was removed due to trauma or injury but wasn't linked to any other oral health issues.
A major advantage of immediate dental implant placement is that it can prevent bone loss. Without the stimulation that natural teeth provide, the jawbone tends to resorb (or break down) over time. But if the original tooth is immediately replaced with an implant, your jaw will continue to receive the stimulation it needs, so you won't have to worry about bone loss.
What If Dental Implants Can't Be Placed Right Away?
Of course, immediate implant placement isn't always an option. In other cases, you'll need to wait a certain amount of time for your mouth to recover from an extraction before you can get implant posts. Depending on the situation, you can either have early implant placement or delayed implant placement.
Early implant placement takes place about two to three months after tooth extraction. The wait is to give infected or damaged tissue a chance to heal prior to implant surgery. With this option, it's important to have dental implants placed within a three-month period; waiting much longer could allow for too much bone resorption and complicate implant surgery.
If your mouth has already suffered from extensive bone loss, delayed implant placement might be your only choice. A bone graft will need to be performed so that your jaw has enough bone density to support implant posts. It takes about three to six months for the mouth to heal from bone grafting. Afterward, the dental implant process can move forward.
Be sure to ask your dentist if you have any questions about when you'll be able to get new teeth after your extraction. Remember that no matter how long it takes to get dental implants in Chesterfield, it will be well worth the wait thanks to the life-changing benefits they have to offer.
About the Author
Dr. Jeff Yenzer has always believed in helping others, which is part of the reason he became a dentist. He has trained in many different aspects of dentistry, and that includes dental implants. At his practice, Yenzer Family Dental of Chesterfield, he can extract damaged teeth and replace them with sturdy, reliable dental implants in-house. To schedule a consultation with Dr. Yenzer, visit his website or call (636) 778-3019.