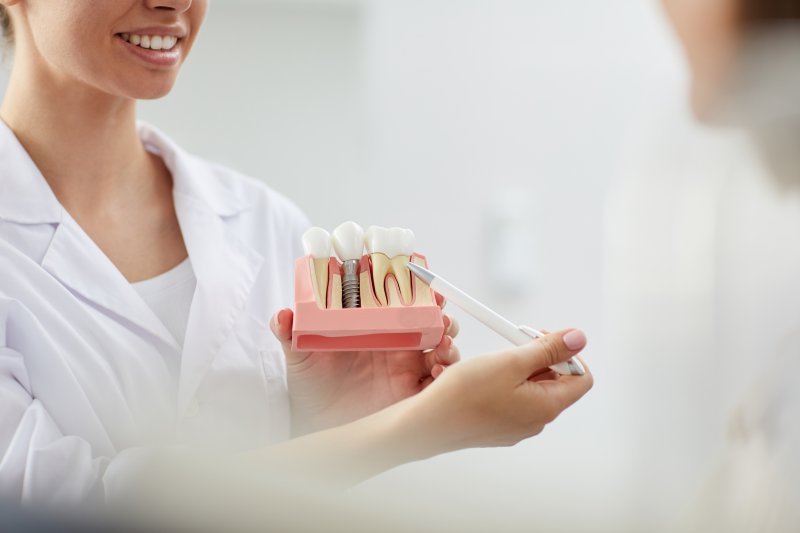 If you're interested in getting dental implants in Chesterfield, the first step you need to take is to schedule a consultation with your dentist. This initial appointment is essential for determining whether or not implants truly are the best option for your smile, and it gives you a chance to learn more about the treatment process before you have to make any commitments. Here are the basics of what you can expect during a dental implant consultation.
Oral Examination
First, your dentist will need to carefully examine your teeth and gums. In addition to confirming how many teeth need to be replaced, they will also be checking for oral health problems that could complicate implant surgery. Be prepared to answer any questions about your medical and oral health history, and don't forget to mention any medications you're taking; your dentist needs to have as much information as possible when deciding whether or not you're a candidate for implants.
X-Ray Examination
After the oral examination, your dentist will take X-rays and computed tomography (CT) scans of your jaw so that can evaluate how dense the bone is. The level of bone density helps determine whether you can get implants right away or if you'll need bone grafts first. X-rays and CT scans also show your dentist exactly where dental implants will need to be placed so that they can join with the jawbone without disturbing or damaging other oral structures.
Discussion of Treatment Options
Once all of the necessary examinations are complete, your dentist can go over the available treatment options with you. They'll explain whether or not you're a good candidate for implant surgery based on the current state of your mouth as well as whether preliminary treatments (such as periodontal therapy for treating gum disease) might be required prior to having implants placed.
You will be given a chance to ask questions and voice any concerns you might have before you need to decide whether or not implants are right for you. It's important to be confident that you have all the information you need to make your decision.
Outline of Treatment Plan
If you decide to get dental implants, your dentist will put together a custom treatment plan for you and walk you through it. You can expect this plan to include:
An estimate of how long the treatment will take as well as how many appointments will be required.
The number of implant posts needed to replace all of your teeth.
The expected recovery period after implant surgery.
Any necessary aftercare instructions.
Your dental implant consultation will help set the tone for the rest of the process. Are you ready to take the first step toward replacing your missing teeth from the roots up? Get in touch with your dentist today to schedule your first implant visit.
About the Author
Dr. Jeff Yenzer graduated from dental school with honors in 2002. Since then, he has trained in many facets of dentistry, including dental implants. Today, he can place and restore dental implants in-house at Yenzer Family Dental of Chesterfield in order to replace any number of teeth. To schedule a dental implant consultation with Dr. Yenzer, visit his website or call (636) 778-3019.