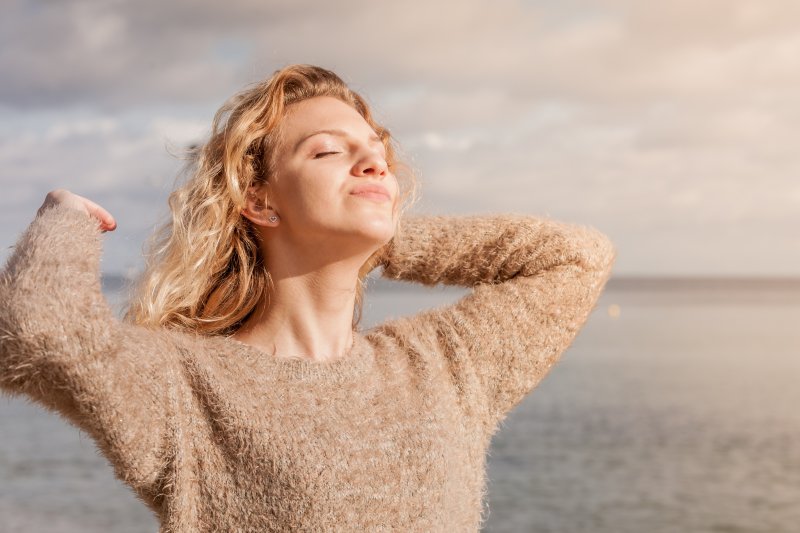 If you're missing pearly whites, then you might consider replacing them with dental implants. Not only can they restore your full smile, but they can also prevent further tooth loss and preserve a more youthful facial appearance. To ensure your treatment goes smoothly, you'll want to keep your mouth clean and healthy for a successful process. But did you know vitamin D is also crucial for your recovery? Read on to learn how this nutrient boosts dental implant success and ways to obtain a sufficient amount!
How Does Vitamin D Help Dental Implant Success?
One of the most important factors for successful dental implants is to have a healthy jawbone. Without enough strength or density, they can risk becoming loose or not completing the osseointegration in the first place. As we grow older, our joints and bones can begin to get weaker, requiring many people to take vitamin supplements to maintain their overall well-being.
Vitamin D is one of the essential nutrients for healthy bones. This plays a vital role in dental implant success, as a sufficient amount can determine the stability and long-lasting results of the restoration. With vitamin D, you can also encourage good gum health and avoid oral issues like bacteria buildup, which can negatively affect the integration process between a dental implant and the jawbone.
How Can You Get More Vitamin D?
Now that you understand the importance of vitamin D for dental implant success, it's a good idea to know the best methods to obtain it. Here are several ways you can get more of this essential nutrient:
Spend time outside: By catching some sunlight for about 20 minutes each day, you can be sure to have an adequate amount of vitamin D once it's time to go back inside. Be sure not to expose yourself to solar rays during peak hours or on sunny days, and use sunscreen if necessary to keep your skin safe.
Use a UV lamp: This device can allow your body to easily absorb vitamin D in a more controlled manner.
Take supplements: Using vitamin D supplements as directed can help you obtain the necessary amount for healthy and strong bone tissue. Consult your dentist if you are also taking other medications to avoid complications.
If you're considering getting dental implants to replace missing pearly whites, be sure to catch as much vitamin D as possible to ensure their success. You'll also be able to enjoy additional benefits, such as preventing heart disease, while restoring your beautiful smile!
About the Author
Dr. Jeff Yenzer earned his dental doctorate from the University of Missouri in Kansas City and has provided outstanding care for two full decades. He also regularly pursues continuing education to refine his skills so that his patients receive the best treatment they deserve. He offers a wide range of high-quality services, including checkups/cleanings and dental implants. If you'd like to know how else to ensure a successful dental implant treatment, visit his website or call 636-778-3019.