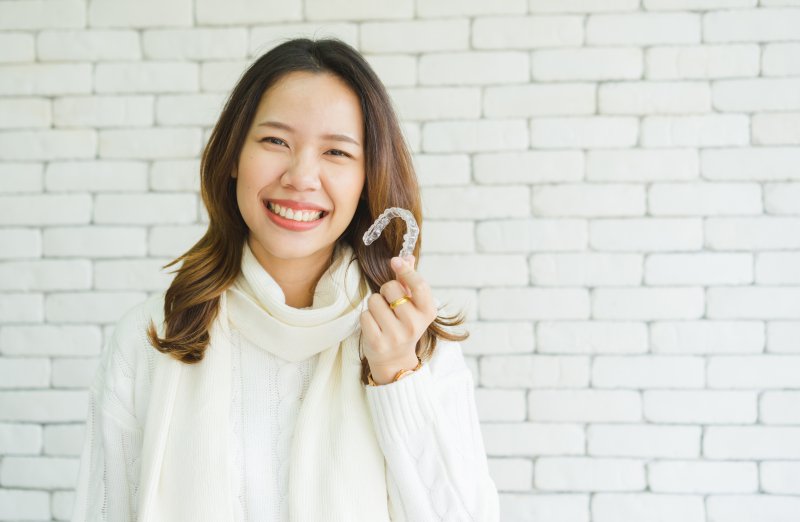 When your teeth are gapped or misaligned, this can make it difficult to feel confident in your smile. luckily, Invisalign can correct these issues and give you the uniform smile you've always wanted. Though there are benefits to getting this treatment any time of the year, there are a few reasons why you should consider starting your Invisalign journey during the summer. Read on to learn what they are!
Reason #1: Begin Seeing Results Sooner
Just like with traditional braces and other orthodontic treatments, you'll start seeing results with Invisalign more quickly if you start sooner. The average treatment time for Invisalign is only 12-18 months as opposed to one to three years with braces. If you begin treatment during the summer, your smile will look noticeably better within a few weeks. This means that you can go back to work or school after summer vacation with a more beautiful smile.
Reason #2: Enjoy Your Favorite Summer Food
Traditional braces come with a list of foods that you can't eat for fear of damaging the wires or brackets. One of the main appeals of Invisalign is that there aren't any dietary restrictions. This means that you can enjoy your favorite summer foods, such as pretzels, taffy, and corn on the cob.
Though you can eat almost anything you want while undergoing Invisalign treatment, it's important to make sure you stay on track. Remove your aligners any time you eat or drink anything other than water to avoid staining or damaging them. Additionally, be sure to brush and floss your teeth right after you eat so you can put your aligners back on. They should be worn for 20 to 22 hours each day for optimal results.
Reason #3: Get Used to a More Flexible Schedule
Summertime means many people will be going out of town or starting temporary jobs. Since so many people will be busy concentrating on other things, this means your dentist will likely have more open slots for you to go see them. Convenient appointment slots mean that you can learn more about Invisalign treatment without having to work around your busy schedule or take time off from work.
As you can see, there are several additional benefits of starting Invisalign treatment during the summer. If you think clear aligners are what you need to correct crooked pearly whites, contact your dentist to learn more and start your journey towards a more confident smile!
About the Practice
Are crooked, gapped teeth getting you down this summer? Yenzer Family Dental of Chesterfield is here to help. Led by Dr. Jeff Yenzer, they offer patients in the Chesterfield area Invisalign treatment to correct alignment and bite issues. These clear aligner trays are the perfect way to subtly correct your smile so you can end the season with noticeable results. Are you ready to schedule a consultation with Yenzer Family Dental of Chesterfield or do you want to learn more about Invisalign treatment? If so, visit their website or call their office at (636) 778-3019 to get started.