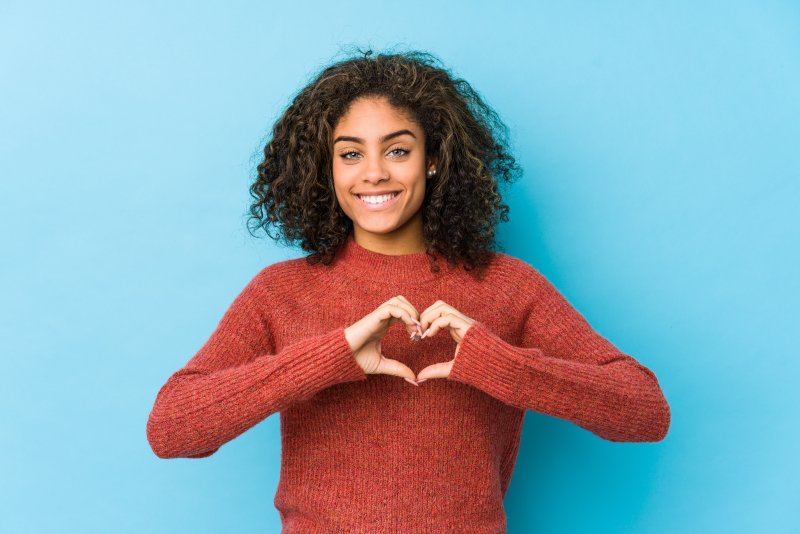 February is American Heart Health Month! This time is dedicated to focusing on one's cardiovascular health and how we can take better care of our hearts. Though you may know that eating well and exercising are key to keeping your heart healthy, did you know that taking care of your smile can also impact your heart? Read on to learn about the link between maintaining good oral health and taking care of your heart.
What Is Gum Disease?
Gum disease, also called periodontal disease, is an infection of the gums that often occurs because of bad oral health. Gingivitis, the first stage of gum disease, is mostly preventable and easy to treat. If it progresses to more severe gum disease, called periodontitis, this may lead to jawbone deterioration, tooth loss, and issues in other parts of the body.
The Link Between Gum Disease & Your Heart
Gum disease starts in the mouth, but it can do some serious damage to other parts of the body. In fact, an article by Harvard Health Publishing found that people with gum disease are up to three times as likely as those without it to suffer from a major cardiovascular event, such as a stroke or a heart attack.
The same article discusses how inflammation can also lead to heart issues. Acute inflammation is how your body fights infections and helps speed up the healing process. If it develops into chronic inflammation, the immune system continues to pump out chemical messengers and white blood cells because it thinks it's under constant attack. This can contribute to several health problems, including thickening or hardening of the arteries called atherosclerosis.
How to Prevent Gum Disease
As common as gum disease is, it's also easy to prevent. Some ways to lower your chances of developing gum disease include:
Brush – Brush your teeth once in the morning and once at night. Use fluoride toothpaste to strengthen your pearly whites and a soft-bristled toothbrush to prevent enamel damage.
Floss – Before you go to bed, floss to remove plaque and bacteria from between the teeth that can't be reached with brushing alone.
Say no to tobacco – Smoking makes you twice as likely to develop gum disease, so cutting it out of your life will help protect your smile. Speak with your dentist, doctor, or therapist if you need help quitting.
Visit the dentist – See your dentist twice per year for checkups and cleanings. This will allow them to find and treat signs of gum disease before they get too bad.
Keeping your smile healthy can benefit more than just your pearly whites. By taking good care of your teeth and gums, you can keep your heart functioning as intended and maintain a gorgeous smile!
About the Practice
For exceptional oral health services and kind, compassionate service, Yenzer Family Dental of Chesterfield is the place to be. Dr. Jeff Yenzer and his talented Chesterfield team aim to make patients feel comfortable and well cared for from the moment they enter their inviting dental office. They can help you learn the best way to care for your pearly whites so you can maintain a beautiful smile and a healthy heart. To make an appointment or for more information on the link between oral health and your smile, visit their website or call their office at (636) 778-3019.