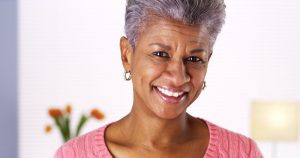 Life without a full set of teeth can be rather difficult. In addition to preventing you from eating many of the foods you love, having an incomplete smile can dampen your enthusiasm and leave you hesitant to fully display your personality. With summer just around the corner, you don't have to spend the hot days secluded from the world. Continue reading to find out why now is the perfect time to visit a dentist for dental implants in Chesterfield!
Understanding How Dental Implants Work
Dental implants are unlike any other form of tooth replacement, as they're designed to recreate the stability provided by the original tooth roots. This is accomplished by a dentist surgically inserting cylinder-shaped titanium posts into the underlying jawbone. Over a period of a few months, the implants fuse with the bone through a process called osseointegration.
Next, abutments are added. Also made from high-grade titanium, they act as anchors, allowing the final restoration to be securely attached to the implants. The result is a fully functional, enlivened and attractive smile.
Why Have Dental Implants Placed in the Summer?
With the sun shining brightly, it's only normal to desire to get outside and enjoy nature, people and fun events. If you're uncomfortable with the condition of your teeth, here's what dental implants have to offer:
The fountain of youth
When teeth are missing, it can leave you looking older. That's because it eventually leads to changes in the shape of your jaw and face. This can leave you with a sunken appearance and premature wrinkling. With the placement of dental implants, you'll be left with an attractive and supported smile.
A natural feel
The functionality offered by dental implants is just as important as the smile aesthetics they provide. Unlike dentures, that can sometimes slip and cause gum irritation, implants are securely bonded into position to look and feel like natural teeth.
Smile stabilization
The longer you have smile gaps, the greater the chance of your surrounding teeth shifting. That's because teeth rely on the slight pressure from each other and adequate jawbone support to maintain their position. Dental implantation addresses both concerns to leave you with a stabilized smile.
If you still have other questions about the dental implant process, it's perfectly normal. The next best step is to reach out to a dentist in Chesterfield to request a visit. During your consultation, you'll be thoroughly examined to make sure dental implantation will work well for you. Additionally, the dentist will carefully go over all the details and patiently answer any of your questions.
Having your teeth replaced with dental implants is a big life decision. When all the proper steps are taken, you can look forward to a brand-new smile just in time for summer!
About the Author
Dr. Jeff Yenzer is a graduate of the University of Missouri in Kansas City. Throughout his career, he has remained an avid learner, receiving advanced postgraduate training in dental implantation and other treatment areas. Dr. Yenzer helps his patients get their lives back on track by placing dental implants at his private practice, and he can be reached for more information or to schedule a visit through his website.