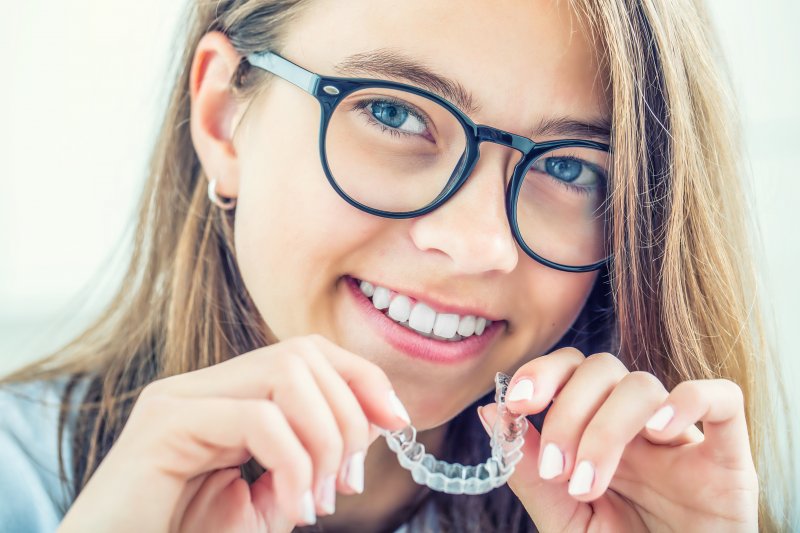 One of the great things about living in today's world is the fact that you don't need to settle for a smile that you don't feel confident showing off. If you are dealing with misalignment, you no longer need to go through who knows how long with a mouthful of metal brackets and wires. Instead, you can opt for Invisalign in Chesterfield. This treatment involves a series of clear aligners that slowly move your teeth into their new, rightful locations. However, caring for Invisalign aligners is necessary for your treatment to go as planned. Here are some tips to help you keep them in excellent shape!
Soak Your Aligners Every Day
Use Invisalign cleaning crystals in order to soak your aligners once a day. This will make it much easier for you to brush away food or plaque that is stuck to them. Just be sure to thoroughly rinse them before placing your aligners back into your mouth.
Rinse Your Aligners When You Remove Them
When you take out your aligners, be sure to give them a good rinse. In order to clean them, use an antibacterial soap and a soft-bristled toothbrush. This will remove the particles that are stuck to the aligners.
Brush Your Teeth Before Putting Your Aligners In
Always brush and floss your teeth before putting your aligners back into your mouth. You don't want any food particles to become trapped against your teeth. If you don't brush beforehand, your aligners will become dirty, and you will be more likely to develop dental issues in the future.
Clean Your Aligners in the Morning
When you wake up in the morning, this is a great time to thoroughly brush both your teeth and aligners. This is because bacteria build up on them as you sleep. By cleaning them, you will leave yourself with a fresher smile and better oral hygiene.
Remove Your Aligners Before Eating
The only thing that you should be consuming when you wear your Invisalign is water. If you want to eat or drink anything else, you should remove them. If you don't, food particles can become stuck and increase your risk of developing cavities. Your aligners can become discolored and stained as well. Your trays were not made to be able to handle the pressure of chewing.
Use the Right Soap
When cleaning Invisalign aligners, you shouldn't use colored or scented soaps. They can cause discoloration and leave a residue behind. Choose soaps wisely when you are using them to clean your aligners.
Invisalign is great for straighten teeth, but proper maintenance is key. By following the steps listed above, your treatment will be a breeze!
About the Author
Dr. Jeff Yenzer is an experienced dentist who has been working in the field for well over a decade. He earned his dental doctorate from the University of Missouri in Kansas City and went on to expand his training in many facets of dentistry, including cosmetic dentistry. To learn more about caring for Invisalign or to schedule an appointment at his office in Chesterfield, visit his website or call (636) 778-3019.