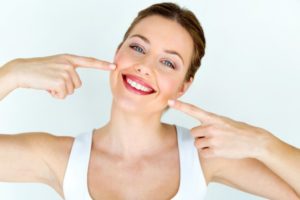 When it comes to your appearance, if last year was just more of the usual: 12 months of being hesitant to smile and interact with other people, then you're long overdue for a change. What better time to alter your reality than right now? As you continue reading, you'll learn about the benefits of cosmetic dentistry in Chesterfield and how you can finally achieve your dream smile!
Your Smile Matters
The first thing you need to know about cosmetic dentistry is that it's always justified, because the way you feel about yourself is of the utmost importance. As a matter of fact, there is evidence that your body is healthier when you're happier, as more anti-inflammatory hormones like endorphins, oxytocin and dopamine are produced. Without a doubt, a gorgeous new smile will definitely elevate your mood.
Several Options to Improve Your Smile
Here are some of the ways that your local cosmetic dentist can enhance your appearance through cosmetic dentistry:
Invisalign Clear Braces – BPA-free, clear-plastic trays that adjust your teeth in a discreet and comfortable manner until they are correctly aligned
Porcelain Veneers – Thin ceramic shells that fit over your front teeth to mask gaps, misalignment, slight crowding and stains
All-Ceramic Dental Restorations – A way to restore damaged or decayed teeth with high-grade porcelain in an aesthetically-pleasing yet durable manner
Direct Tooth Bonding – A single visit procedure that involves composite resin being applied directly to a tooth to mask chips, stains or smile gaps
Teeth Whitening – Whether done in-office or at-home, lifts stubborn stains to create a smile that shines bright
Gum Recontouring – Uses precision laser technology to remove excess gum tissue to create a more symmetrical-looking smile
It All Starts with a Visit
With so many options to choose from, it can be tough to make a final choice about which direction to take. Thus, the best place to start is with a dental consultation. It provides you with an opportunity to explain what you're looking for, and it allows the dentist to make recommendations based on your desires.
Once the two of you decide what's the best direction to take, your dentist will use digital smile design to map-out your treatment plan. One of its most exciting features is its ability to manipulate the current image of your smile to show how it will look after your treatment concludes.
No longer do you have to imagine having a beautiful new appearance. With the expert care of your dentist in Chesterfield, this is the year that it will become a reality!
About the Author
Dr. Jeff Yenzer earned his dental degree from the University of Missouri in Kansas City. Since then, he has received advanced training in cosmetic dentistry, which allows him to provide a myriad of aesthetic treatments. Dr. Yenzer understands how important it is to have a beautiful set of teeth. Thus, he takes a creative approach to cosmetic dentistry at Yenzer Family Dental. He can be reached for more information through his website.