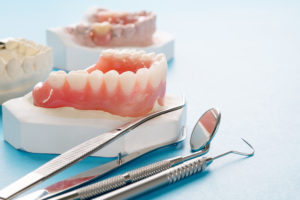 As we near the end of 2019, your calendar may already be filling up with holiday parties and travel plans. But if you haven't given your teeth enough attention this year, you may want to schedule some time to see your dentist in Chesterfield before 2019 is up — especially if you have dental insurance. Having that type of coverage is a great way to save big on treatments that keep your smile healthy for life, but only if you use it. 
Keep reading to learn more about dental insurance and how you can take advantage of it in November and December! 
Benefits Do Not Roll Over
Patients with traditional dental insurance are eligible to receive certain services for free (usually up to $1,500) during the calendar year, but those unused treatments and discounts usually do not roll over if they are not used up by the time December 31 rolls around. That means that if you have met your deductible but not your annual maximum, you are leaving money on the table that could be going to your dental treatments. Once January 1 hits, you'll have to meet your deductible all over again to be eligible for savings. 
Similarly, a portion of money leftover in an HSA (health savings account) may be rolled over to the next year, but you will have to say goodbye to anything over a few hundred dollars. 
Preventive Care Is (Practically) Free
When you take advantage of the benefits provided to you through dental insurance, you may be surprised just how much is covered — and how much money you can save when you visit the dentist regularly. 
Most plans work something like this:
Preventive care, like basic checkups and cleanings, is covered between 80 to 100 percent

Restorative care, like crowns or fillings, is covered by around 50 percent

A portion of new orthodontic treatment may be covered as well, depending on your plan

Cosmetic dentistry is usually not covered by dental insurance (unless it is necessary for your oral health)
There Is Still Time to Book an Appointment! 
Seeing your dentist for routine preventive care is the best way to keep your smile healthy for life. Doing so ensures that they can catch problems either before or soon after they start — for the simplest fix with the least damage done. 
If you have not had two checkups and cleanings in 2019, there is still time to book an appointment before the year is up! Make sure you do it now, as schedules are tightening over the next two months. Call today to book an appointment, and let your family dentist in Chesterfield know you are working to take advantage of your dental insurance — they'll make sure you maximize your benefits! 
Meet the Dentist
Dr. Jeff Yenzer has been practicing dentistry in the area for nearly twenty years, and he always puts his patients needs first. He has received advanced training in endodontics, cosmetic dentistry, and implant dentistry and is in-network with Delta Dental Premier, Cigna, Aetna, Guardian, and Sun Life. To book an appointment with an experienced "dentist near me," call Yenzer Family Dental at (636) 778-3019.