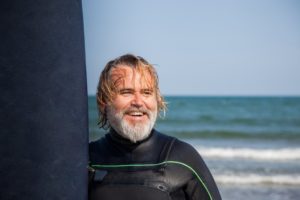 Using the latest techniques and technology that dentistry has to offer, dental implants in Chesterfield won't just replace your missing teeth, but also make sure your oral health doesn't slowly decline. Patients and professionals alike highly recommend this restorative solution because it's the closest option to getting your natural teeth back. Read on to learn about four qualities that make dental implants look and feel like the real deal.
Replacing the Entire Structure of Your Teeth
One great benefit that dental implants offer that no other restorative solution does is that they replace the entire structure of your missing teeth from the root up. With traditional dentures, they will replace only the visible biting surface of your teeth. While that helps restore your basic ability to eat and speak, it still won't feel 100 percent natural.
Dental implants replace the roots of your missing teeth with titanium posts that help secure your natural-looking restorations inside of your mouth. They're surgically placed in your gums for added durability and strength, allowing them to last for decades with the proper care.
Restoring Your Full Bite Force
Titanium is used for a variety of procedures and surgeries within both the medical and dental fields. You're probably asking yourself why use this metal out of all the other ones? It's lightweight yet strong, allowing it to withstand the force of your bite without putting too much stress on your muscles and jawbone. This means that you'll be able to eat all the foods you would normally enjoy, like a hearty steak, without worrying about having trouble biting or chewing it. Not only will this boost your confidence in public, but it will also improve your digestion!
Made From Biocompatible Materials
Titanium isn't just strong and durable, but it's also extremely biocompatible, meaning it incorporates with your body and has an incredibly high success rate. Very few patients have allergic reactions to the metal, and it's able to naturally fuse with your jawbone just like the roots of your teeth. Once it has, it forms a thin shield called an oxide layer that keeps the metal from eroding or rusting, allowing it to last for decades.
Easy to Care For
Just like your natural teeth, all you'll need to do to take care of your dental implants is to brush twice each day for two minutes using fluoride toothpaste, and floss at least once a day. Because your implants last for so long, you won't need to visit your dentist in Chesterfield to have them frequently replaced or adjusted as you would with traditional dentures that only last up to eight years. Remember that you still must visit your dentist for your semi-annual checkups and cleanings though. Just like your natural teeth, your mouth will need to be cleared of any built-up tartar and food debris to prevent gum disease and make sure your implants remain healthy.
This custom-tailored treatment is specially designed to repair the strength, function, and look of your mouth, allowing you to complete daily tasks like speaking and chewing, with complete ease. Using high quality, natural-looking materials that integrate with your body, you'll have a durable and strong tooth replacement option that will last you for up to 35 years.
About the Author
Dr. Jeff Yenzer is a strong believer in putting his patients' needs first. That's why he has completed advanced training in endodontics, cosmetic dentistry, and implant dentistry, so he can provide his patients with the most advanced services that the dental world has to offer. He provides the highest quality of restorations and promises that each of his patients will experience virtually painless treatments. For questions or to schedule a consultation for dental implants, visit Yenzer Family Dental's website or call 636-778-3019.