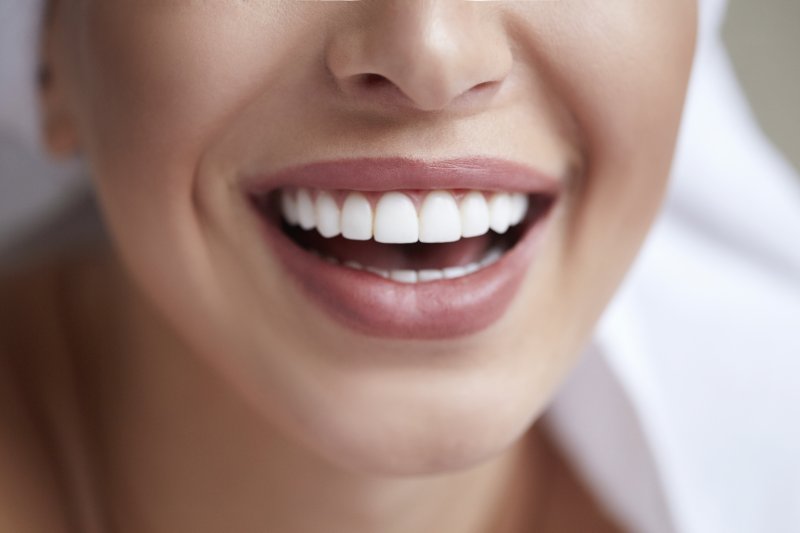 Maybe you're just about to graduate and aren't confident in how you'll look in your photos. Maybe your friend invited you to their wedding and you're nervous about greeting new people. Or maybe you see your teeth in the mirror and wonder where time has gone. Dull or stained teeth can make a lot of people self-conscious, especially at special events, but this summer, you can give yourself a confidence boost with a professional teeth whitening in Chesterfield. Here are just four of the benefits of a whiter smile:
Whiter Teeth Can Boost Self-Confidence
Many people who worry about the appearance of their teeth are less likely to smile with open lips, which can look insincere. With a professional whitening, it's easier to feel like showing off your pearly-whites. As a result, it helps you become less guarded and more outgoing, putting you more at ease when posing for summer photos or graduation pictures.
Whiter Teeth Can Make You Look Younger
Bright, white teeth are usually associated with youth and beauty. Additionally, according to a study published in Psychology and Aging, people who are openly smiling tend to look younger than people who look angry or have neutral expressions. Teeth whitening is one of the easiest anti-aging treatments; not only do your teeth regain a youthful look, but the grin that comes with your increased self-confidence can have a positive effect on the way other people perceive your age.
Whiter Teeth Are Good for Your Health
When you smile more often, your brain releases more endorphins, which help reduce stress and help you feel happier and more positive overall. Also, in some cases whiter teeth can encourage better oral health care habits; after all, once you see the difference that whitening can make, you won't want to lose it!
Whiter Teeth Are Good for Your Social Life and Career
A friendly grin can make a powerful first impression and is the first thing that many people will remember about you when meeting for the first time. You'll find it easier to talk and laugh at parties, weddings, dates, and other social gatherings. It can also help set a friendly, positive tone for important job interviews or meetings with potential clients; you'll come off as more trustworthy, helping the people around you feel more at ease.
If you're less than confident with your teeth, a professional whitening can help give you the smile you've always wanted in a single visit. Be sure to speak with your dentist in Chesterfield about whitening options as well as other forms of cosmetic dentistry, and be clear on what you're looking for in your new smile; this year, you're going to be prepared for summer photographs.
About the Author
Dr. Jeff Yenzer has advanced training in cosmetic dentistry, endodontics, and implant dentistry. He believes in providing quality dental work with virtually no pain in an enthusiastic environment; he often works with the Good Shepherd Family services to provide dental care for less fortunate children. To learn more about professional teeth whitening and other smile improvements, contact his practice, Yenzer Family Dental, through their website or by calling (636) 778-3019.