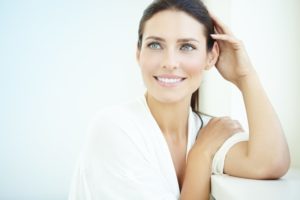 Flaws and imperfections in your smile can not only affect your appearance, but they can affect your confidence, too. Additionally, if you're missing teeth, you may be at risk of certain health issues. That's why replacing your teeth and improving your smile is always a great investment to make. Cosmetic services and replacements like dental implants in Chesterfield can completely transform your smile. Keep reading to learn about the best ways to restore and improve your pearly whites in 2019.
Are You Missing Teeth?
If you're a part of the 120 million Americans that are missing teeth, you may have considered replacing the gaps in your smile. Dental implants are a great option because they offer unique aesthetic and health benefits. These replacements are tiny titanium posts that are placed in your jaw to act as artificial tooth roots. Titanium is biocompatible, so it permanently fuses to your jaw to become a stable support for your dental restorations.
Dental implants can be used to replace one tooth, multiple teeth, and even a whole row of your smile. They're not only the longest lasting replacement, but they're the only option that preserves the health of your jawbone.
Why It's Important to replace Missing Teeth
Missing teeth can cause problems like:
Jawbone deterioration
Drifting and shifting of teeth
Bite and alignment problems
Wear and tear of your teeth
More difficult oral healthcare
Dental hygiene issues
Do You Have Cosmetic Flaws?
If you have a full smile but it's damaged or flawed, you could benefit from cosmetic dentistry. While this type of dentistry does offer some health benefits, its main goal is to improve the appearance of your smile. Here are some of the most popular cosmetic services:
Porcelain Veneers
If you have a variety of imperfections like chips, cracks, gaps, and more, you should ask your dentist in Chesterfield about porcelain veneers. These thin shells of dental porcelain are bonded to the front parts of your teeth to conceal a wide-range of flaws. In just 2 easy visits, you can receive the smile of your dreams.
Teeth Whitening
Does your grin have stains or discoloration? Professional teeth whitening can brighten your smile up to 8 shades in just one visit! This service is much stronger and safer than over-the-counter products and its results last much longer.
Direct Bonding
Do you have small chips or cracks in your smile? Direct bonding is a quick, easy, and affordable way to conceal and correct small flaws. Your dentist will use tooth-colored resin to sculpt away and conceal minor imperfections to give your smile a beautiful appearance.
Does it sound like you could benefit from dental implants or any of these other services? Contact your dentist to get started on a new smile in 2019.
Meet the Dentist
Dr. Jeff Yenzer is an experienced dentist who takes pride in the numerous restorations and cosmetic services he has to offer. He currently runs his own practice, and he can be contacted through his website or by phone at (636) 778-3019 for any questions.