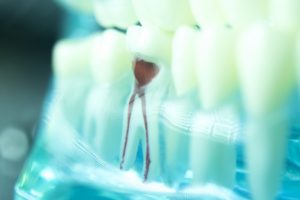 If your tooth has been severely damaged from decay or a fracture, then a root canal may be required to restore it. One of the keys to healing properly after the procedure is done is to follow some simple protocols. As you continue reading, your dentist explains what to do after receiving a root canal in Chesterfield so you can fully recover.
What is the Root Canal Procedure?
A root canal consists of the following steps:
Before anything is done, your dentist will capture an X-Ray image of the damaged area.
He or she will then start the procedure by applying local anesthesia to the area where the work will be done.
Next, an incision will be made into the damaged tooth.
If the damage is the result of decay, then the infected tissue will be removed.
Then, your dentist will fill the vacated space with a special compound called gutta-percha and seal the tooth.
Although the procedure is minimally invasive, the tooth must be cared for properly to fully recover.
How to Facilitate Healing
After your root canal is done, your dentist will give you instructions on what you should do. Here's a guide to fostering the proper healing:
Eat Soft Foods – It's important to eat soft foods after your procedure like apple sauce, mashed potatoes and soup. For a good source of protein, you can drink smoothies. This will allow your tooth to heal without risking damage.
Take Medication – Your dentist will tell you what medications you can take after the procedure to lessen any discomfort. To prevent any interruptions in your healing, be sure to follow the instructions given.
Reduce Swelling – It also helps to keep an icepack handy after your procedure is done. You can apply the cold compress in 20-minute intervals to reduce swelling.
Practice Dental Hygiene – After your root canal is done, you should brush and floss your teeth, but be sure to avoid the treatment area.
Communicate – Finally, if there are any issues with your tooth healing (excessive pain or bleeding), then you shouldn't hesitate to reach out to your dentist's office. The earlier you communicate any problems, the faster you can get the relief you need.
Get Help Today
Now that you know how to care for your tooth after a root canal has been done, the next step is to reach out to your local dentist to get the help you need for your damaged tooth. It's important to not hesitate, though, because if too much of the tooth's material is lost, it won't be salvageable.
The process for getting help starts with contacting your dentist in Chesterfield today.
About the Author
Dr. Jeff Yenzer earned his dental degree from the University of Missouri in Kansas City. Additionally, he has received extensive training in endodontics, which allows him to effectively restore patients' teeth with root canals. Dr. Yenzer provides expert care at Yenzer Family Dental, and he can be reached for more information through his website.