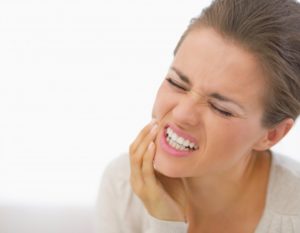 Chances are, you're going to need a root canal in Chesterfield to restore your decayed tooth, but you've heard some things that you want some clarification on. One point of concern is whether your tooth will be dead after the procedure is done, and if so, then why? Your local dentist is weighing in to provide the answers that you're looking for as you continue reading.
What is a Root Canal?
A root canal is a procedure used to restore a severely decayed tooth. It is necessary when bacteria have moved past the enamel, through the dentin and into the inner tooth area where the nerves and canals are housed. As they travel, they leave a trail of decayed and dead tissue.
The root canal procedure includes the following steps to restore the damaged tooth:
After delivering anesthesia, your dentist will make an incision into the infected tooth to gain access to the inner area.
The next step is to clear away the infected tissue and thoroughly clean the vacated space.
Your dentist will then seal the tooth so that no new bacteria can threaten its health.
Following the procedure, you will be measured for a custom-made crown that will be fabricated by a trusted lab. When it's ready, you'll re-visit your dentist for it to be placed and you will have a fully restored smile.
Is Your Tooth Dead After the Root Canal Procedure?
Some people may refer to the tooth as being dead after a root canal because the nerves have been removed, which are considered to be the life of the tooth. However, your ivory isn't technically dead because it is still fixed in your gums and receiving nutrients that help to sustain the healthy state of its roots.
What Happens After the Root Canal?
Immediately after the root canal procedure is done, you may experience discomfort, which you can address by taking ibuprofen. The sensitivity should subside within a couple of days, at which time you can begin brushing and eating normally.
You should also do the following:
Practice excellent oral hygiene to prevent a similar situation from happening again. This includes brushing and flossing your teeth at least twice a day to remove harmful bacteria and plaque.
Be sure to visit your dentist every six months for cleanings and checkups, which will ensure that your oral cavity is clean and that no other problems are developing.
Eating healthier also contributes to the longevity of your teeth because it will decrease the number of bacteria present in your mouth.
After your root canal is done, you will be able to return to life as normal. Furthermore, by keeping the above guidelines in mind, you will enjoy excellent oral health for years to come. To get the help you need, reach out to your dentist in Chesterfield.
About the Author
Dr. Jeff Yenzer earned his dental degree from the University of Missouri in Kansas City and has since gone on to provide his patients with expert care for nearly two decades. To expand his knowledge, he has received advanced training in various modalities while maintaining membership with several professional organizations. Dr. Yenzer can be contacted through his website for more information.