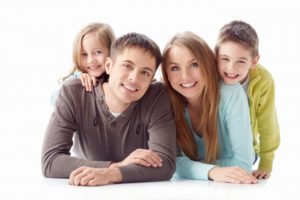 We're so glad you decided to stop by our website to check us out! These days, it seems like dentists are a dime a dozen, and finding one who cares for your needs with the skill and compassion you deserve isn't always an easy task. That's why we've built our site and our blog; you can get to know us and learn what we're all about before you schedule your first appointment. We hope that you'll make us your family dentist in Chesterfield!
Meet Our Dentist
Dr. Jeff Yenzer is a true St. Louis native, so you can feel free to chat with him about Imo's Pizza, the Cardinals, and anything else that is unique to our lovely Midwest area. As a passionate athlete, he loves to play soccer and participate in triathlons. When he isn't improving his patients' smiles or enjoying his hobbies, he's busy spending time with his wife and three lovely children. As a generous member of our community, he regularly donates his time to coaching youth soccer and supporting other good causes.
Dr. Yenzer believes in bringing excellence to everything he does. He earned his dental degree from the University of Missouri in Kansas City and graduated with honors. Since he embarked on his career, he has participated in advanced training that has honed his skills in endodontics, cosmetic dentistry, and implant dentistry. For ten years, he worked in a group practice before he started his private office back in 2014.
Our Services
We offer a broad range of services that provide what you need to attain and maintain a head-turning smile. Come in to see us if you need:
Preventive dentistry. Whether you need a cleaning an exam, periodontal therapy, or any other service to protect your pearly whites, we've got your back.
Restorative dentistry. Is your smile suffering? We offer implants, crowns, bridges, extractions, and more.
Cosmetic dentistry. Want to treat yourself to a brand new smile? Come to us for whitening, porcelain veneers, gum recontouring, and more.
You can always expect that we'll use the latest technology and techniques to make sure you have a positive experience with us. With soft tissue lasers, sedation dentistry, 3D cone beam imaging, and more, we pull out all the stops to care for your oral health.
Come Meet Us!
We would love to be the go-to dentist in Chesterfield for your entire family, including your small children, your great-grandparents, and everyone in between. We have a friendly staff, modern office, and welcoming atmosphere. Our awesome amenities, like massage chairs, will make you feel even more at home.
We're excited to be accepting new patients. If you would like to give us a try, please check out the new patient section of our website. There, you'll find new patient forms, a list of frequently asked questions about our practice and dentistry in general, and money-saving specials that will help you care for your smile on a budget. If you'd like to make an appointment, you can contact us online or call us at 636-778-3019.