How Dental Implants Work – Chesterfield, MO
The Implant Tooth Replacement Process
Before you start a dental treatment plan as complex as dental implant tooth replacement, you'll want to take plenty of time to discuss the treatment plan, schedule, and budget. During a tooth replacement consultation, we'll review the entire process to help you understand what to expect from your individual treatment plan. On this page, we'll review the basics of how dental implants work, but to get a more specific treatment plan, call Yenzer Family Dental to schedule your dental implant consultation appointment with Jeff Yenzer, DDS and his team.
Initial Dental Implant Consultation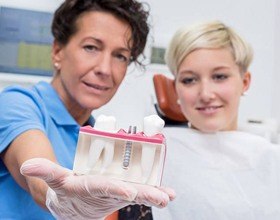 Before we get started with the multi-phase dental implant tooth replacement process, we need to make a plan. During your dental implant consultation, we'll review your oral and overall health history, discuss current medications, past experiences with surgical treatment, and a variety of other variables that will impact your treatment plan. Then, we'll outline the entire dental implant tooth replacement process, including the cost and timeline.
Dental Implant Surgery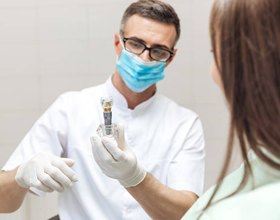 Before we place one or more dental implant posts, we may need to perform preparatory treatments like tooth extraction or tissue grafting. Once your smile is prepared, we will surgically place your implant posts. This procedure is minimally invasive. We begin by making a small incision in the gum line. Then, we place the implant into the jawbone. A protective cap is positioned over each implant post to protect it during healing.
Dental Implant Osseointegration & Abutment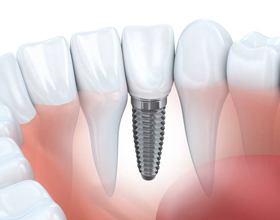 Following the placement of your dental implants, you'll need to wait for several months in order to allow the dental implant to fuse with the bone and gum tissue. Once the implants are fully anchored to the supportive structures, we'll place abutments. These connector pieces allow us to attach the implant to the replacement teeth. After placing the abutments, we design your dental crown, bridge, partial, or full denture.
Placement of Dental Implant Restorations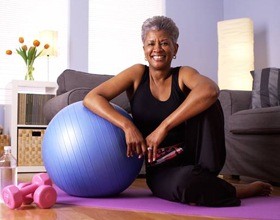 After the placement of your abutments, we will need to wait for the dental lab to custom craft your final crown, bridge, or denture. Once we receive these restorations from the lab, you'll return to the dental office, so we can attach your crown, bridge, or denture to the dental implant posts, recreating your flawless smile.